The year is 2016. After a dismal season in 2015 and releasing their two-season long captain, George Bailey, Kings XI Punjab surprisingly announced David Miller as their captain who boasted of very little experience of captaining a side. He was sacked midway for Murali Vijay after Punjab could win only two out of their first six games. Next year, they handed the captaincy to Glenn Maxwell, another cricketer with very little experience of leading a side. They finished eighth and fifth on the points table respectively.
Consequently, they went in with the policy of a revamp before the 2018 auctions. The only player they retained was Axar Patel. They had a new head coach in Brad Hodge. They also had a new captain in Ravi Ashwin.
Ashwin did not play the 2017 season of IPL due to a sports hernia injury. He had lost his place in India's limited-overs cricket setup months ago. Yet, he was a good choice as the new KXIP captain, a big improvement over their previous two choices. 
Ashwin is known to be a thinking cricketer, a meticulous person who watches a lot of videos, remembers his numbers by heart and is extremely focussed on the tactical side of the game. Going by the importance of numbers and match-ups, this can be perceived as a great quality to have in a T20 captain. 
Virender Sehwag, KXIP's mentor at that time said, "He is very smart. He understands the T20 format better than anyone else," justifying the franchise's move to pick Ashwin as captain. 
Clearly, KXIP were hoping for big things under Ashwin's charge. It all seemed going according to plan. Punjab won five out of their first six games. They were comfortably placed at the top of the table until a slump followed. 
From a point where Punjab needed only three wins out of the remaining eight games, they managed only one win. It was a startling collapse to fall out of a race they were once leading and Ashwin seemed to have run out of options. 
One of Punjab's biggest issues was their over-reliance on their openers - KL Rahul and Chris Gayle. They constantly fed the team with decent starts only for the rest to fail. Punjab's middle-order (number 4 to 6) averaged only 15.7 runs per wicket - the lowest amongst all sides in the 2018 season. 
They were let down by Yuvraj Singh and Miller, whose lack of form meant Punjab did not have any established finisher. Aaron Finch was shoehorned into the middle-order. Except their third, fourth and fifth match of the season, Punjab changed their batting arsenal or batting order every game. Once Punjab were on a losing streak, the number of changes also increased which led to further instability in batting resources. 
With the ball, Punjab did not have many renowned names to bowl in the death. Except AJ Tye, no bowler had the prowess to challenge the batsmen in the slog overs. Mohit Sharma, Ankit Rajpoot, Barinder Sran all went over 10 runs per over. With an economy of 10.4 runs per over in the death, Punjab were amongst the most expensive bowling units in the season.
Running out of options, it was surprising that Ashwin did not try Ben Dwarshius, the left-arm Australian quick who was bought by Punjab for INR 1.4 crore. 
Managing a side of underperformers, Ashwin's individual performances also took a hit. He took only 10 wickets in 14 games at an average of 41, strike-rate of 30.4 and economy reading 8.1 - his worst numbers in all facets of bowling in a single IPL season. Ashwin in fact underbowled himself as a bowling captain. In what was his best performance of the season, Ashwin bowled only three overs against Mumbai Indians taking two wickets for 18 runs.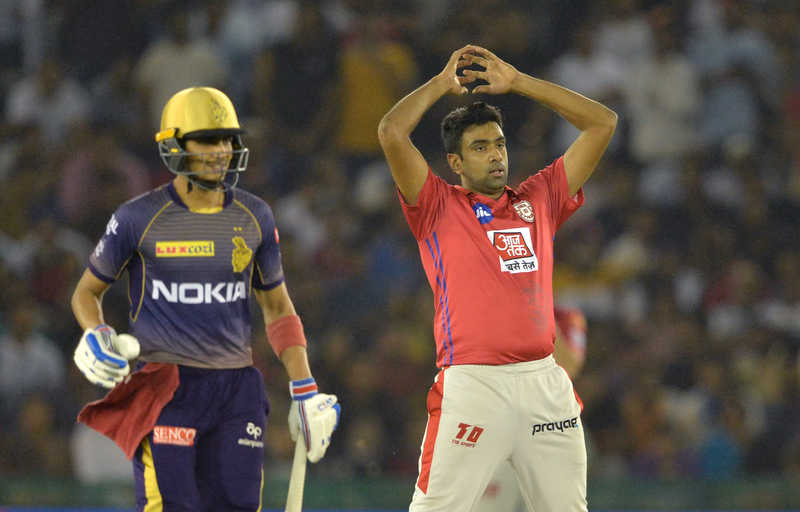 While Ashwin cannot be blamed for the faulty team formation tactics in the 2018 season as he was not a part of the team management prior to the auction, he did not do much to rectify the death bowling issues for the subsequent season in 2019. The only prominent names Punjab added to their bowling armoury were Mohammed Shami and Hardus Viljoen, none of whom are death-over specialists. Once again, Kings XI were in the bottom half of the table in terms of death-bowling economy rate. 
With the bat, there were once again too many changes in the batting order. Nicholas Pooran and Miller found themselves in and out of the side without a fixed spot in the order. Mandeep Singh, preferably a top-order batsman in T20 cricket was given 13 games at the finisher's job without any accolades to his name to accomplish that role. Meanwhile, Karun Nair, who was Punjab's third-highest run-scorer in the 2018 season played only one game. 
Also, Ashwin and the Punjab management were relying on Sam Curran to fulfil the role of a genuine allrounder. Six times in the competition, Curran batted in the top six, a number too high for him as a T20 batsman. 
On an individual note, Ashwin had a much better season. His bowling average improved to 26.7, economy rate went down to 7.3 and he struck every 22 balls. But overall, Punjab had a similar campaign as that of the previous year. After an acceptable start which saw them win four of their first eight matches, they crossed the line only twice in their last six games to finish with 12 points once again. 
Ashwin's captaincy proved to be a mirror image of his bowling. Possessing a number of variations in his armoury, the Indian spinner has often been seen struggling to put them to good use by trying too hard. Similarly, in his captaincy, he tried a number of combinations in the batting order. Sometimes he was let down by his players, sometimes by his own tactics. Sometimes, he purely went by numbers instead of instincts. 
For the next season, Ashwin was traded to Delhi Capitals. We may or may not see him lead again but knowing a player like him, he will try his best to prove his worth both as a player and a captain in the first chance, if that comes his way.