To us, who grew up in the 1980s and early 1990s, Channel 9 used to be the gateway to the glamour of cricket. State-of-the-art camerawork, incredible graphics, the finest men behind the microphones, and cricketers in bright, colourful attire, with zinc oxide smeared on their face, flinging themselves on the lush green outfield to prevent the white ball from racing to the fence.
Dean Jones stood out as a superstar on the field. He seemed to be everywhere. When Australia fielded, like a livewire, chasing the ball, plucking the ball out of thin air, diving, sliding, throwing, doing everything.
He did something so unthinkably cool that he ended up scandalising purists no end. He was, by his own admission, the first to don shades on the cricket field. This was unthinkable back here, for nobody in middle-class India had seen sports sunglasses. 
Mark Waugh and others followed suit, and sure enough, by the 1996 World Cup fake versions had replaced fake Ray-Bans on the footpaths of Esplanade and Linking Road, pushing teenagers to save for the thirty or fifty rupees they cost.
But the real deal was his batting. Jones had excellent numbers by any standards, but his success had more to do with the way he approached – and helped revolutionise – batting in limited-overs cricket. He figured out one need not be a big hitter to be a successful ODI batsman – provided you could conjure singles out of thin air and convert ones into twos and twos into threes. 
He sprinted between wickets, ensuring he played as few dot balls as possible. In an era when the popular notion was to keep wickets in hand and prepare for the final onslaught, Jones would leave everyone gaping by stepping out against fast bowlers and loft them in a manner that was more calculated than outrageous. Australia seldom had a stagnant phase when Jones was at the crease. 
He scored 6,068 runs in the format (fifth-highest at the time of his retirement). He averaged 44.61 and struck at 73, excellent numbers for the era. With 314 runs at 44.85 and a strike rate of 78, he played a pivotal role in Australia's winning the 1987 World Cup.
In Test cricket, he got 3,631 runs at 46.55. He peaked in 1989, the only year when he hit the 1,000-run mark (1,099 at 73.26), but the one innings that defined his career came in the unforgiving Madras heat in 1986. He batted for over eight hours, lost several kilos of weight, even vomited on the pitch. He felt so ill that he – by his own admission – could not remember phases of the innings.
No ordinary person would have continued. Jones wanted to retire ill, but Allan Border knew what would work. 'If you can't handle the situation, let's get in a real Australian. Let's get a Queenslander [Greg Ritchie] out there,' were the now-iconic words. Border successfully managed to 'guilt-trip' Jones, of Victoria and Australia, into staying on – to score 210, one of the greatest innings in Australian history.
Border was also there when Jones debuted as a replacement for Graham Yallop. He came out at 85/5, and was up against Joel Garner, Malcolm Marshall, and Wayne Daniel. When he walked out, Garner assured him that they would be bowling short to him. They did, but Jones managed to score 48 in a partnership of 100 with Border. Jones rated the effort as his best, ahead of even that 210. No wonder it earned him a beer from Viv Richards.
His highest score, too, came against the West Indies, at Adelaide in 1988-89, after he was dropped for the first two Tests of the series. Marshall was back with a new support cast, in Courtney Walsh, Patrick Patterson, and Curtly Ambrose, but Jones got 216, putting on 114 with Merv Hughes for the ninth wicket.
There were the controversies too, mostly against the men from the Caribbean. In 1990-91, he was bowled off a no-ball by Walsh and walked away. Carl Hooper knocked out the only standing stump and appealed, and got the run-out. They tried to recall him, but by then Jones had already been replaced by Mark Waugh at the crease. The relationship between the two sides soured, and stayed that way for the next few years.
And in an ODI in 1992-93, Jones asked Ambrose to remove his white wristbands. Ambrose obliged, but did not respond well to this. The extra pace was evident, and he blew the Australians away, not only in the match but also for the rest of the season. Jones would regret the incident even after retirement. 
In his later years, Jones went on to become one of cricket's finest analysts, earning the moniker of Professor Deano. The choice of career was as expected as the stature he achieved, for his analytical mind had often peeped through during his playing days. 
His insights, often interspersed with subtle humour, made him among the most in-demand commentators in contemporary times. He was one of the handful of 'older-generation' men in a cohort of 21st-century cricketers on the IPL roster, his cheerful banter with Scott Styris evolving into a popular feature in Star Sports Dugout studios.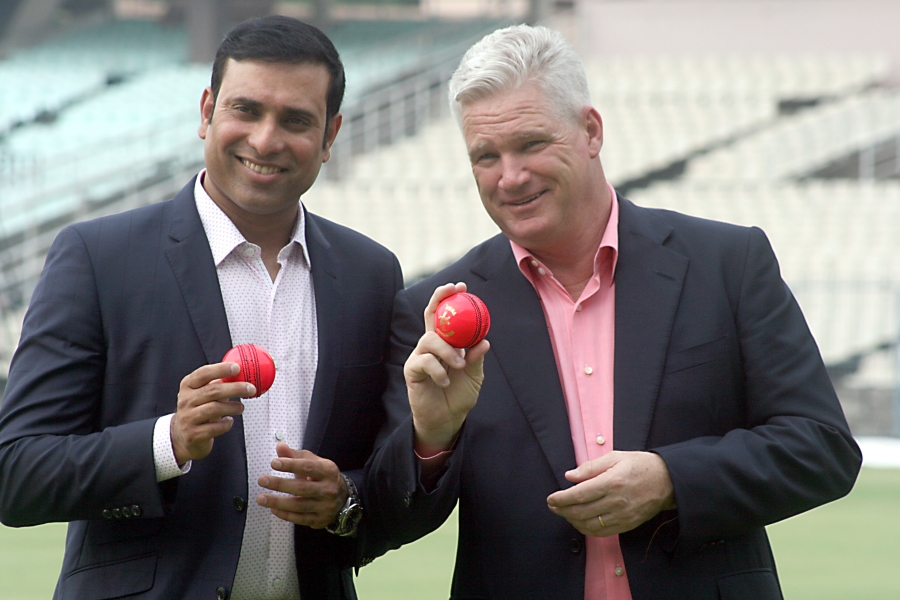 His on-air 'terrorist gets another wicket' comment on Hashim Amla was irresponsible as deplorable, and had rightfully earned him a sack from the Ten Sports commentary team. However, he immediately apologised for the flippant remark, and within hours of uttering the word, confessed in a press conference that his remarks had been 'silly and completely insensitive'. 
Cricket and cricketers perhaps forgave him, for he made friends everywhere, across borders and religious beliefs. He coached Islamabad United to the PSL titles in 2016 and 2018, and would have returned to coach Karachi Kings once the tournament resumed.
Despite that, in the midst of a global revolution against the curse of racism, it is neither easy nor right to overlook Jones' on-air remark comment that had reached thousands across the globe, even if it has been fourteen years.
What we can do, however, is accept and honour his legacy, to accept that he had set the template that would ensure ODIs were not merely a truncated version of Test matches. His trendsetting batsmanship was cool in its own way, as were Deano and his shades.