Read Part 1, Part 2 and Part 3
Australia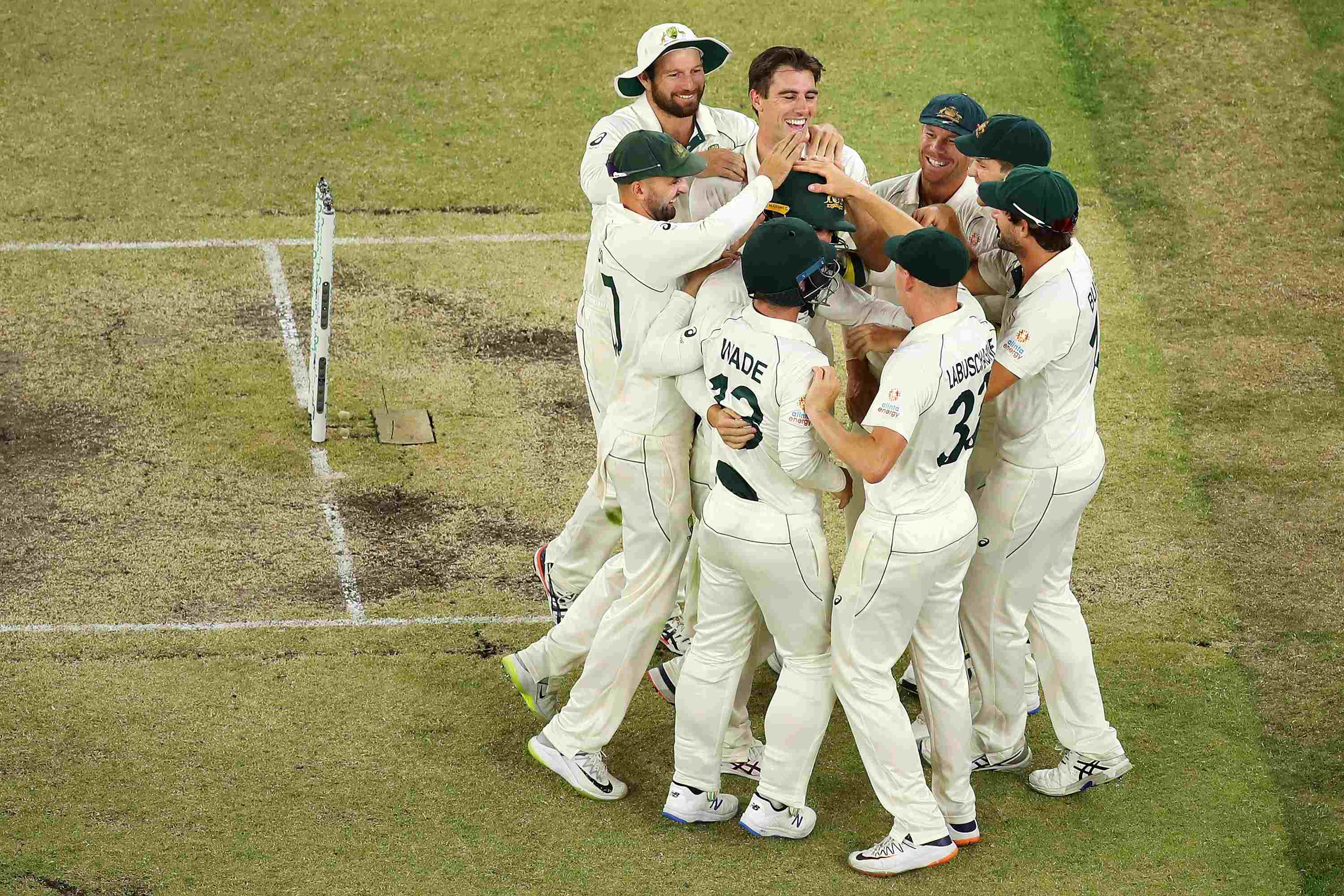 Ranking in January, 2011: #5 in Tests, #1 in ODIs
Ranking in December, 2020: #2 in Tests, #4 in ODIs, #2 in T20Is
High-points: Won the 2015 World Cup, whitewashed Sri Lanka in Sri Lanka 3-0, retained the Ashes in England in 2019, defeated South Africa in South Africa in 2014, dominating Ashes record against England at home (9-0), whitewashed India 4-0 at home in 2012
Low-Points: Lost Test series to India and South Africa at home (twice each), lost Ashes twice in England (2013 & 2015), whitewashed in India (0-4 in 2012), whitewashed in Sri Lanka (0-3 in 2017), conceded a Test win to Bangladesh, ODI series whitewash in South Africa (0-5 in 2016), 2014 & 2016 T20 World Cup 
Given their indomitable status was shaken towards the end of the 2000s, the imminent decade was going to be tough for Australia, and tough it was. They began by conceding the urn to England at home and ended it with a series defeat to India, again at home. In between, like England, they had a turbulent ride in Tests, but unlike England, they did not ascend in ODIs, that despite winning a World Cup. 
Talking about Tests first, they won 67 percent of their home games, the second-highest win percentage at home in the decade, but lost as many as four series- twice each to South Africa and India. Away from home, they won 33 percent of their games, which is par with other top sides but whitewashes in India and Sri Lanka alongside listless performances twice in England doesn't seem to be acceptable.
A side that once had many heroes in the XI was now highly dependent on one man with the bat - Steve Smith. Since 2013, Smith has the highest number of runs in Test victories - 4,401. He also has the highest number of runs scored in victories overseas in this period - 2,064 at an average of 108.6. It was his unwavering brilliance which saw Australia compete ferociously in India in 2017 and retain the urn in England, in 2019. 
The impact of his absence was clear when Australia went through one of the darkest episodes of their history - The Sandpaper Gate. They have now found Marnus Labuschagne as a solid number three batsman and boast of a top pace attack in Tests with a decent spinner in Nathan Lyon, yet they conceded the Border-Gavaskar Trophy for the second time in the 2020/21 season.
In ODIs, they were an immovable force at times but below-par on other occasions. A lot of these fluctuations happened post their 2015 World Cup win. Although, they were ordinary throughout in T20I cricket.  
Overall, upto an extent, Australia still did well to keep their legacy alive, better than other sides who held the 'invincible' status once. But whether 2010s were good for them or not, it depends on your perception. 
What lies ahead: What Australia yearn is consistency, to back their dominating performances with decent results, not gut wrenching defeats. They have all the resources except a few voids which have haunted at times. 
In Tests, it is of an opening partner for David Warner, an apt number five and pace bowling all-rounder. They currently pin their hopes on Will Pucovski and Cameron Green to occupy the former and the latter. In T20Is, they need a more flexible approach with the bat. Resting Smith for one of the many youngsters performing in the Big Bash League can be a good bet. But the condition is, Cricket Australia should be open about trying different options. They are still a force in international cricket and as it is the case with the way they play their cricket, hope is never lost in Australia. 
Afghanistan, Ireland and Zimbabwe
Afghanistan carried on the arc of their exponential growth which saw them clinch ODI status within 14 years of the formation of their board. In 2010, they played their maiden T20 World Cup and in 2015, they appeared in an ODI World Cup for the first time, where they defeated Scotland. Such was their rise that the ICC scrapped their Test Challenge programme to award Afghanistan with Test status (alongside Ireland).
They dominated all associate nations in ODIs and T20Is and even toppled teams like West Indies, Bangladesh and Sri Lanka on occasions. Qualifying for a 10-team 2019 World Cup was massive and they ran each one of Sri Lanka, Pakistan and India close. Prior to that, they tied a game against India in the 2018 Asia Cup. They also registered their maiden Test win, beating Bangladesh in their own den. They earned all this without any international cricket on their turf.
Cricketers like Mohammad Nabi and Rashid Khan established themselves worldwide and Afghanistan cricketers are gleefully accepted in T20 leagues. It would be interesting to see how Afghanistan continue growing. 
Ireland came into the decade with a lot of promise and they fulfilled only a part of it. They achieved Test status but in ODI cricket, apart from some famous victories, they didn't have much to show for their efforts. Surely, they wanted to at least dominate the lower-ranked sides but have an inferior head-to-head record against Zimbabwe and Afghanistan. There are doubts if the current generation of youngsters have it in them to build on the work done earlier. Chasing down 329 against England's second-string ODI bowling attack in 2020 testified that there is hope for more after all. 
Zimbabwe, on the other hand, went through an existential crisis. They were even suspended as an ICC member for three months owing to potential government interference in its running of the sport. Already suffering from lack of funds, they never recovered on that front. Hence, despite some good players in their side, they never appeared on the surface of international cricket this decade. Kyle Jarvis and Brendan Taylor, in fact, quit Zimbabwe cricket to secure a better future. They won only four out of the 27 Tests they played through the 10-year period, one of which was a big win over Pakistan, in 2013. 
What lies ahead: It will be interesting to see how Afghanistan continue with their growth. For Ireland to continue on the same path, the youngsters need to step up. They would also want to be more consistent against lower-ranked nations and more Test cricket would certainly help them.
Much like their neighbours South Africa, Zimbabwe also need to mend things in administration first before they attempt to fix their cricket.
Conclusion
That was a lot to read above so just in case you feel jumbled up, we have come up with the below graphic to simplify things for you. The x-axis signifies Test cricket while the y-axis is for white-ball cricket - ODIs and T20Is. 
Teams placed in the first quadrant are the ones who ameliorated in both formats of the game. The third quadrant represents contrasting fortunes in both formats. Second quadrant belongs to sides with improvement in ODIs but a downfall in Tests and the fourth quadrant, though vacant, portray the vice-versa. Few teams are placed on the axes as well, for showing neither improvement nor decline in the corresponding format. All these judgements are done with respect to the position of that particular team in the previous decade. 
India, New Zealand, Afghanistan and Bangladesh are four sides in the first quadrant, with little doubts about their rise through the decade. Sri Lanka, South Africa and Zimbabwe are on the other side of the spectrum given their nosedive in the second half. Two T20 World Cups for West Indies place them in the second quadrant, purely on the basis of the shortest format. Judging Australia in accordance with their team of invincibles would be unfair but that is the gist of this article. They get the benefit of doubt in Tests but it has to be accepted that they have lagged behind in T20 cricket alongside mixed results in ODIs. Their arch-rivals, England, move in opposite direction, thanks to their surge in white-ball cricket. Gaining Test status puts Ireland on the positive side of x-axis. Pakistan are still the same and occupy the origin.