In terms of cricketing infrastructure alone, these two teams are at opposite ends of the spectrum. The economic mapping of the two boards provides the perfect vantage point at the juxtaposition. At the end of May, the BCCI were marked to have earned INR 3,730 crore in 2021. For NZC, the number was not even 10 percent of that - INR 210 crore. 
Cricket is a culture in India where every second young lad wants to be a cricketer. In New Zealand, cricket is not even the number one sport. Not too long ago, they were a group of utility cricketers. Now, they have assembled their best squad to date in their history to match a cricketing superpower like India on most fronts, be it batting, bowling and even bench strength. It is a perfect setup. Historically the most complete squads of two nations, one picked from the second largest population in the world versus one picked from a population of only 5 million, competing in the most significant game of a format which is 144-years old. 
Many might not pin the WTC final with as much importance given an imprecise points system. However, two of the flagship tournaments - the 50-over World Cup and its T20 variant were also not taken seriously once. Even with a flawed system, no one can argue that the culmination is set up between the two most deserving sides. All's well that ends well. With time, the points system will improve and only the inaugural winners will be remembered. 
There will also be the added motivation to wash off the ghosts of the previous ICC events where the two teams have unfortunately followed the 'so near yet so far' narrative.
How they shape up?
Various similarities and dissimilarities can be drawn if you compare the top six of the two batting line-ups. Both the Indian openers - Rohit Sharma and Shubman Gill - will be opening for the first time in England with a point to prove individually. In the other camp, New Zealand's Tom Latham is the second-highest run-scorer amongst openers in Test cricket since 2018 - 1722 runs. Devon Conway is new but he has taken to red-ball cricket like a duck to water.
In the middle-order, there are Kane Williamson and Virat Kohli, two of the most celebrated modern-day batsmen. Cheteshwar Pujara and Henry Nicholls have based their career on defensive techniques. Then there is the curious case of Ross Taylor and Ajinkya Rahane, two senior men aiming for consistency. But nothing is more yin and yang than the wicketkeeping-batsmen. Rishabh Pant is an agent of chaos while BJ Watling scores his runs with a tireless grind. Overall, New Zealand is a discipline-driven batting unit while India can tilt towards exuberance.
Bowling is where the two teams will have to make choices with options aplenty. India have named their XI going with the straightforward choices but for New Zealand, it can be a headache, a good one though. They have five seamers with options of three genuine swing bowlers, two left-armers, one short-ball specialist and one who stands tall at 6 feet 8 inches. New Zealand's bowling combination is a riveting factor that will be revealed at the toss. 
But India ace with spin
However, India are clearly ahead in the spin bowling department.
England is a country where seam-bowling all-rounders are worth their weight in gold. India, instead, possess different dynamics altogether and are likely to play with two spin-bowling all-rounders in Ravichandran Ashwin and Ravindra Jadeja. One cannot blame them. Ashwin was brilliant in India's win Down Under. Adding a new ball to his armoury where he pitched the ball on the leather instead of the seam, he challenged both edges of the bat of the Australian batsmen. That particular delivery is still undeciphered and may cause problems to the Kiwi batsmen as well. Jadeja has made himself undroppable with his all-round improvement. 
Ashwin and Jadeja at 7 & 8 deepens India's batting resources with proven expertise. The two would have played anyways if the match was to be played at Lord's, the scheduled venue for this final. A change in venue to the Ageas Bowl only works in India's favor.
With Ajaz Patel as their only option, New Zealand are thin in the spin department but the presence of Colin de Grandhomme and Kyle Jamieson keeps them resourceful on the all-rounders front. Although, none of them left a lasting impact against England.
The Contest
Ashwin v LHBs
R Ashwin is the only bowler to dismiss 200 left-handers in Test cricket. He averaged 23 against left-handers batting in the top seven, which is the second-best bowling average on this criteria since data was available (minimum 50 wickets). Ashwin's fondness for bowling to left-handers is evident and he will fancy his chances against the three southpaws in Kiwis' top 6. Henry Nicholls' averages 34.8 against offies, his lowest against any bowling type.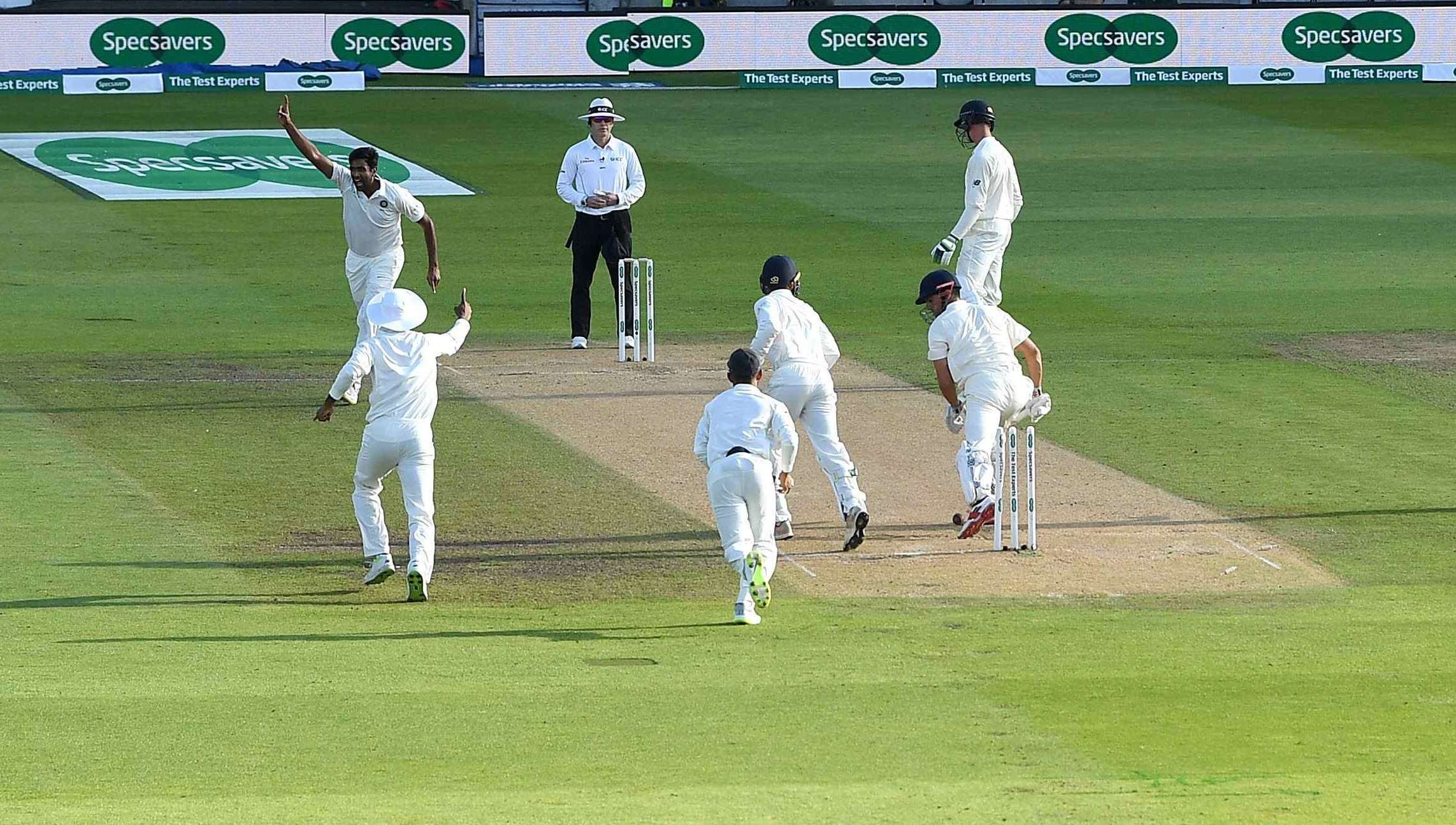 Ross Taylor v Indian seamers
New Zealand's number four was a candidate for LBW throughout the two-match Test series against England. Taylor would constantly go across the stumps. While the England bowlers exploited it to an extent, the Indian bowlers are capable of generating more seam movement. The battle between Indian seamers and the 107-Test veteran can turn out to be an interesting one. 
Indian openers v Kiwi seamers
Since 2018, India's opening partnership has averaged 28.9 in Tests won or drawn overseas or on neutral venues. While the number does not seem too inspiring, it is still the third-best amongst Test-playing nations (excluding Pakistan for home-like conditions in the UAE). In losses, that average for India dips to 14.9, the third-worst. 
The point is the susceptibility of the Indian batsmen in overseas conditions which gets further exposed in the first match of the tour. Pujara, at number three, is a shield for the middle-order but India will relish if he is not tested on that front. His early departure will be code-red for the rest of the order. Not to mention, the Kiwis have all the ingredients to run through if allowed a headstart. Tim Southee has dismissed Rohit Sharma nine times in international cricket and Trent Boult has the perfect match-up to exploit against the Indian opener. 
Probable XIs
India (announced)
As said before, India have named their XI. There must have been the temptation to play Mohammed Siraj but the team has backed the tried and tested pace trio of Jasprit Bumrah, Mohammad Shami and Ishant Sharma. 
Rohit Sharma, Shubman Gill, Cheteshwar Pujara, Virat Kohli (c), Ajinkya Rahane, Rishabh Pant (wk), Ravindra Jadeja, Ravichandran Ashwin, Ishant Sharma, Mohammad Shami, Jasprit Bumrah
New Zealand
Kiwis need to decide their bowling combination first. Do they want a spinner in Ajaz Patel? If yes, then which pacer misses out. Each one of their prime pacers gives them something new. In case they drop de Grandhomme, number seven becomes a spot higher for Jamieson. The weather forecast promises rain on all days which can prompt them to field a four-man pace attack with de Grandhomme. 
Tom Latham, Devon Conway, Kane Williamson (c), Ross Taylor, Henry Nicholls, BJ Watling (wk), Colin de Grandhomme, Kyle Jamieson, Tim Southee, Neil Wagner, Trent Boult