As we cross the halfway mark in the IPL round-robin phase, almost everyone involved in and around the teams will be increasing the focus on their personal deliverables. Having been part of managing this phase of the tournament a number of times, here are some of the common things that will be going on behind closed doors.
Players who have featured in the starting lineups for their respective teams will have a seven-game track record, and their past performances will impact their current mental game. Those who have had a good tournament so far will naturally be having the most comfortable experience. They will have found some sort of rhythm, whether it be with that or ball, and will be looking to stay in a good mental and emotional space in order to continue with the form they already have. These are the 'lucky' ones.
When it comes to players who have only done OK and who are around the mid-table in terms of personal performances, some of them will be optimistic that they are just one or two games away from finding form. Others who have a more pessimistic nature will be worried that they might not turn the corner. This group will have had some failures from which they can draw lessons, and some successes from which they can draw confidence. They are currently balancing on the precipice between 2020 IPL success and failure, and the pressure on them will be mounting.
Players who are near the bottom third of the table will already be feeling pressure and/or frustration. Their confidence may have taken a knock and they know they are one or two games away from being dropped or from having a poor IPL. 
A number of these players will be making the mistake of practising longer and harder, which seldom is the remedy. There is less of a chance their problem is technical and one can get resolved with even more practice, and more chance that it's a mental or emotional issue that needs attention. Exacerbating their dilemma is that every IPL gets more and more mentally and emotionally draining as the tournament unfolds – which this year will be further compounded by the bio-bubble restrictions. 
Then there are those who are on the reserve bench for each game, who can be broadly divided into two categories. The first is those who are young and inexperienced and in truth, know they are not yet ready to be in the playing XI. This group are mostly grateful for the opportunity to be in the IPL and to be a student in cricket world's greatest learning environments. There is no other cricket tournament with such a diversity of experience in the same dressing room!
The second category of reserves is those who are good enough or believe they are good enough to be playing. These players will have a fairly impactful role in their teams campaign, either supporting or sometimes undermining it. Those who add their enthusiasm, support and encouragement to the team are what I call 'energizers', in that they add energy to the team. These reserves are a real asset to the campaign – I think of them as the Pravin Tambes of the IPL.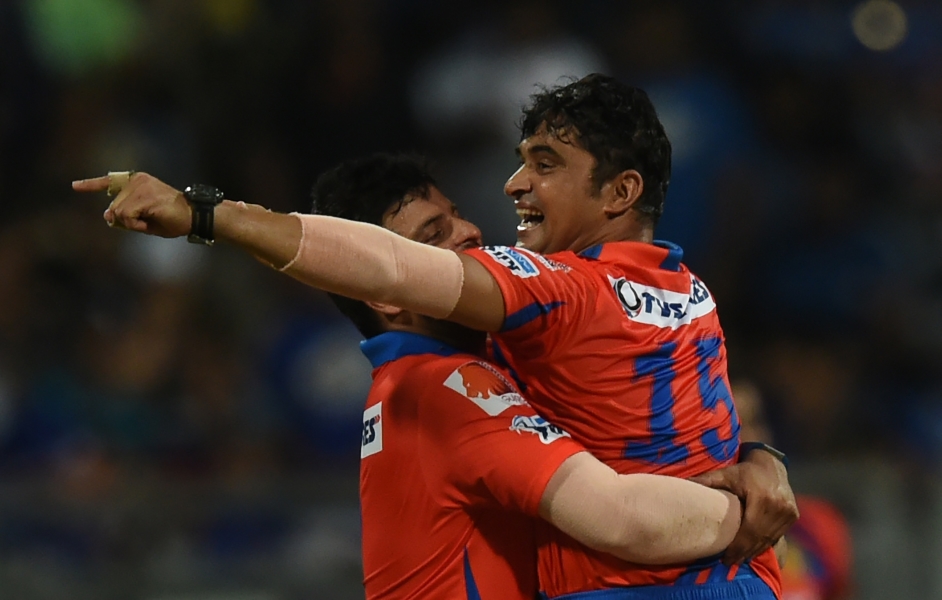 Some reserves simply go about their business and don't really add much energy or support to the rest of the team, but they also don't take much away. Their contribution is neutral. There is another group who are primarily concerned about themselves and their own game. They are known for things like demanding excessive time at practice or on the physiotherapist table, or being overly-demanding on the team management. These are the 'energy sappers'. They also tend to be the ones who complain about not being selected, which sees the volume turned when the players selected ahead of them are not doing well. This complaining can cause cliques and divide a team. Energy sappers are especially detrimental in those teams who are currently in the bottom half of the log and who need all the upliftment they can get. 
Team owners and coaches have their reputations at stake and will all be experiencing their share of nerves, regardless of where they are placed on the log. Top placed teams are under pressure to keep their position, and lower placed teams are under pressure to advance their position. The toughest times for coaches and owners is when the team is on a losing streak. 
One interesting trend suggests that teams which find form in the second half or even the last third of the tournament, are very often those that go on to win. Recall KKR losing four games in the first half of IPL 2014, then going on a nine-game winning streak to win the league, and the following year MI winning only two from seven in the first half, and then winning eight from nine to become champions. Being near the top of the table in the first part of the tournament makes it much easier going for players, coaches and owners, but these early wins are not good predictors of eventual victory.
The next few games are about teams finding a run of form, and hoping to take that into the knockouts. No team is yet fully settled with both bat and ball, in the three main areas of the game, the powerplay, middle-overs and death. KXIP's KL Rahul and Mayank Agarwal currently top the batting table, yet their team is at the bottom with only one win. The IPL winning team will likely be the one who can hold their own against all opposition with both bat and ball, in two of these departments, and dominate in the third.