India created history at The Gabba by beating Australia - the first time the hosts have lost a Test there in 32 years. With the win, India also won the series 2-1, thereby retaining the Border-Gavaskar Trophy. The series saw many memorable moments. Here's five of the best:
Fittingly Rishabh Pant hits the winning runs
Rishabh Pant who has been widely criticised for throwing his wicket away needlessly many times and for his shoddy keeping, made his critics stand up and take notice. He was there at the end this time to see India through at The Gabba. With 3 needed and 3 wickets remaining, Pant drove a low full-toss from Josh Hazlewood wide of the straightish extra-cover and set off. What followed was joyous scenes.
Cheteshwar Pujara puts his body on the line
Cheteshwar Pujara registered his slowest-ever fifty in Tests off 196 balls. But it was the number of blows - to the fingers, hands, ribs, head, helmet and what not - he copped from the Aussie bowlers which stood out on the final day. He may have been badly bruised but the warrior in him never gave up. His knock was as important as any in the context of the game.
A standing ovation for the victorious bunch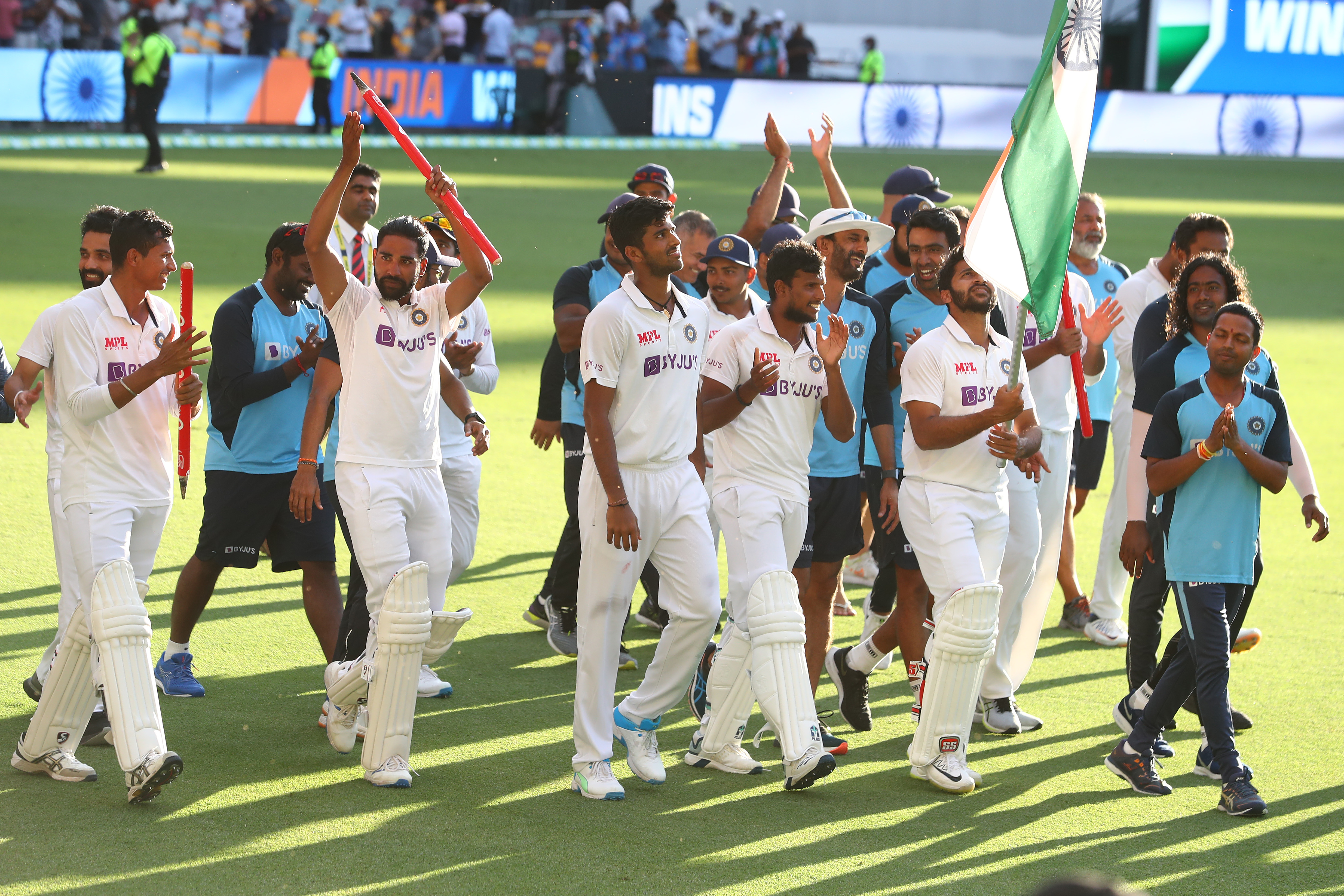 Despite winning back-to-back series in Australia, India's celebrations weren't over the top. After Pant hit the winning boundary, the team led by Rahane with a couple of players taking turns to wave the Indian flag, slowly walked around the ground to a standing ovation from the boisterous Indian supporters. The understated celebrations summed up this team's attitude perfectly.
Rahane-Shastri combo works wonders after the debacle at Adelaide
When India were shot out for 36 at Adelaide - their lowest ever Test score, everything and everyone were predicting a 4-0 series whitewash for the hosts. What followed was one of the greatest turnarounds in cricketing history masterminded by Ajinkya Rahane and Ravi Shastri. With Virat Kohli back in India after the first Test, the duo marshalled a young, inexperienced side to a memorable series win.
Painful words come back to haunt Tim Paine
"Can't wait to get you to the Gabba, Ash", were the words of Tim Paine to Ravichandran Ashwin as the third Test at Sydney drew to a tense finale. As it turned out, Ashwin didn't play the final Test but India won the Gabba Test, with it breaching Australia's fortress as well and adding salt to Paine's wounds. The Australian captain's form with the gloves nose-dived as the series progressed and by the time the final Test was done, Paine's future was on the line.